As the weather warms and old man winter goes back where he came from, the blustery snow will turn to spring showers and usher in a great summer. But surviving the rain always calls upon some special gear to keep you and your wardrobe (mostly) dry.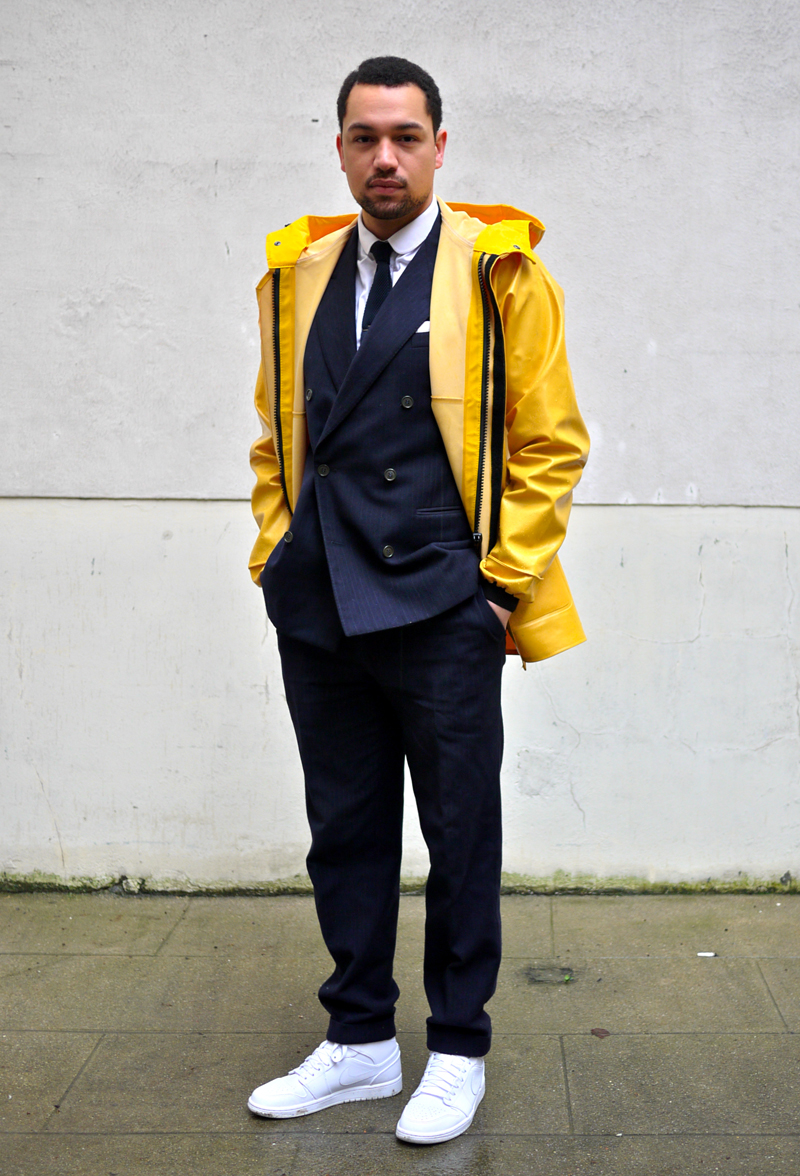 The biggest key in keeping those raindrops at bay is the tech jacket, or an otherwise sporty looking raincoat. Unlike the stuffy trench or walking coat styles that we see during the fall and winter, the tech jacket will be composed of a lighter weight, and waterproof material, like nylon, lending to its sporty nature and aiding in its capability to keeping the elements out. It also differs in that it is highly functional, having an assortment of places to stow the everyday carry or even niftily hiding the hood within the collar when its not in use.
A piece like this, with roots in technical uses from hiking to actual labor, its best to save it for less formal occasions. For instance, at a classy date or for a big board meeting, the tech jacket should stay at home while the aforementioned walking coat makes an appearance; outside of anything similar to those events is open for some fun! When not wearing a suit or sport coat, like the tech jacket act like that top layer and pair it with a tie and some dress slacks for some serious juxtaposition. And don't be afraid to be adventurous with color on this because its better to be bold when conditions warrant such an item.
Check in tomorrow for a fashion piece that deserves your consideration and next Wednesday for another installment of Wardrobe Essentials!