Take a moment to look at some photos from the hay day of commercial air travel, back when the flight attendants were absolute bombshells (hence the name) and the men were clad in their business best. And although air isn't the only form of travel, it was at once the epitome of travel style and the greatest example of a decline of such.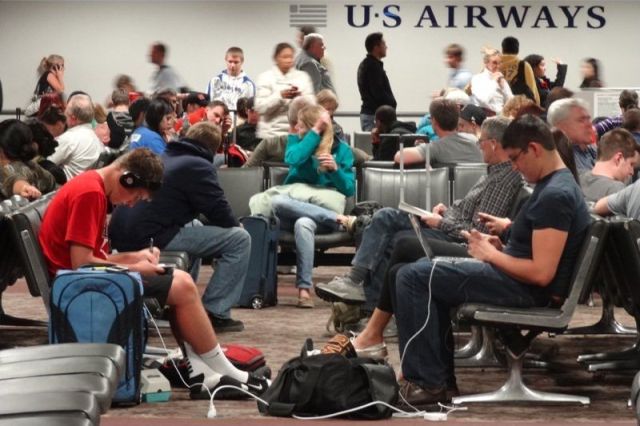 Simply appalling.
Suits, sport coats, ties, the best digs came out when men left the house for a trip to the office or to the Caribbean, the occasion didn't matter; the ladies knew how to put it all together too. We were all clued in on a little secret of the world, the natural selection of social situations, in that you never know who you're going to meet, and nothing could be more of an incentive to dress the absolute best. Somewhere along the way, that insight was lost to the ways of sweatpants and neck pillows. Not say there is anything specifically wrong with either, but there is a time and place for certain things, like lounging in your living room, not out in public. Instead, opt for a knit blazer and some stretch chinos that will keep you comfortable and looking your best all at the same time.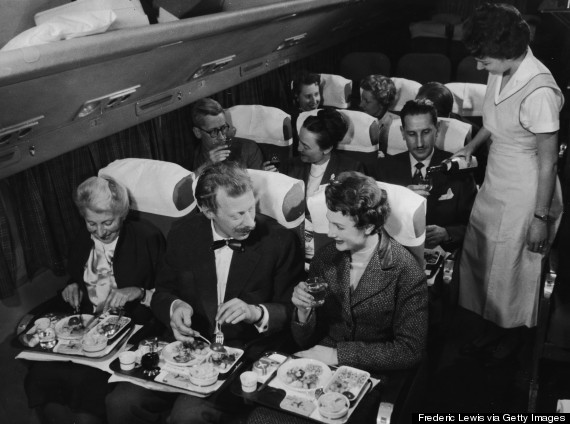 Let's get back to the gold ole days!
Check in tomorrow for a stylish celebrity influence and next Friday for another installment of my fashion faux pas!