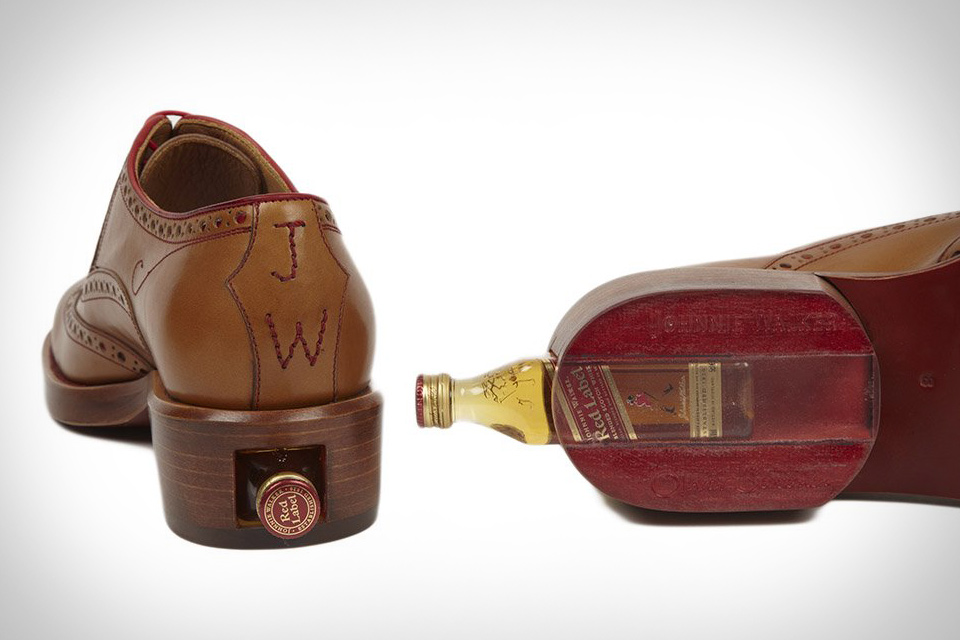 Collaborations aren't anything new in the fashion world, designers partnering to launch capsule collections to boost business just makes sense, but they usually tend to be in the same market or industry. So when a renowned shoe maker partners with one of the most iconic whiskey brands, the ears perk up a little bit.
Oliver Sweeney
shoes are known for their luxurious feel and classical styling, and Johnnie Walker has been around since the mid-19th Century making some of the finest whiskey available. So what better way for the two to partner up than to develop a shoe that has a nifty hidden compartment for whiskey in the heel. Its admittedly a gag, but for $465, you get a beautifully unique shoe and a fun party trick or two.
Check in tomorrow for a style piece that needs to be in your closet and next Tuesday for more exciting tech!