Footwear is up there as one of the most involved decisions that a man can make. There are so many styles and brands, not to mention the non-universal sizing of shoes, but there is a certain style that with great certainty, should be avoided.
Enough of this...
Dress shoes are a specification reserved for a sleek elegance that resonates with the rest of the attire that they go with; smooth lines, minimalist construction, and classic silhouettes. Some designers have taken it upon themselves to try and change this mainstay and bad results. Those lines are being thrown off by adding chunky soles to the bottom of shoes that would be best fit on a pair of rugged boots. There is nothing wrong with chunky soles where they are meant to be, but dress shoes do not fall into this category, unless the plan is to go for the 70's platform look.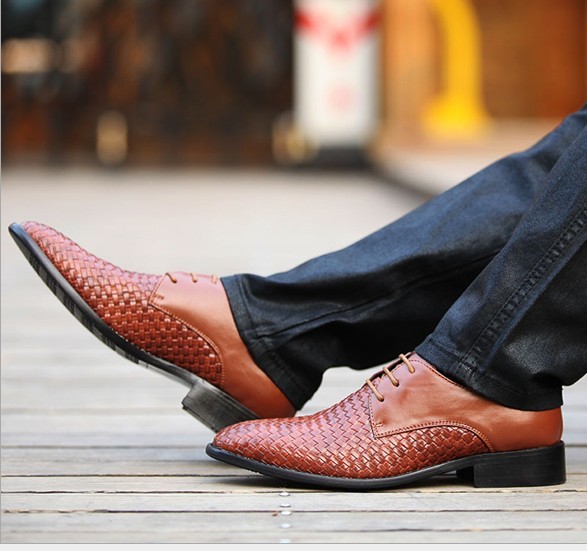 ...stick with sleek.
Check in tomorrow for a stylish celebrity influence and next Friday for another installment of my fashion faux pas!