Guys, we all know what time of year it is. When the sun comes out, so do the bikinis and shorts, and with that territory comes the bearing of the feet after a long winter hibernation. It is about time to give the boots the boots a rest, but before you do, stop by the local nail salon.
Most men's feet are an after thought when it comes to overall style and health; "only my girlfriend sees them" or "they're just my feet" being the common response to those two issues respectively. There's a universal saying out there, something about starting from the ground up? Guess where your body starts and you might start to question the importance of having healthy feet. The best way to maintain their health is none other than the pedicure, so do not shriek from the femininity of going to a salon when you know its good for you.
The lovely ladies at any place will soak your feet in a warm tub, properly (keyword) clip your nails, scrape of those pesky calluses, and at the end, give you a relaxing foot massage. There's something wrong with a guy that doesn't like any of those things, but if it makes it better, bringing a lady friend on your first visit will help you feel a little less emasculated and the more happy that your feet are taken care of for the beach and pool days to come. Just make sure to make a visit every month to maintain the healthy status of your little piggies.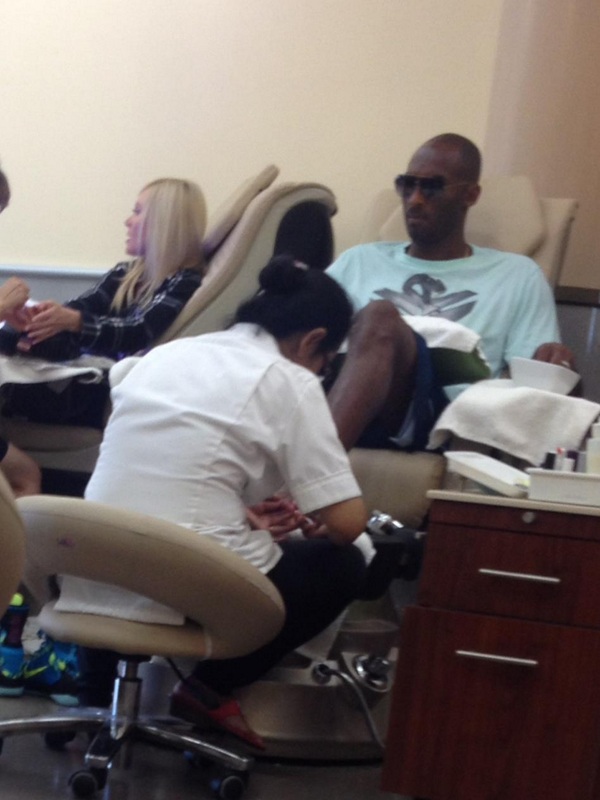 If Kobe is getting one, so should you.
Check in tomorrow for this week's edition of Friday Faux Pas and next Thursday for another style tip that deserves your consideration!