It may be hard to see the light at the end of the tunnel, but come this time next month, you'll be wondering where all the snow went and why all this rain is dampening your day. Unfortunately, the outerwear that gets you through the winter and fall is not the same kind that is going to be suitable for the spring.
Instead of reaching for the insulated, heavy coats that couple to keep out the elements and the cold, begin the search for their lighter spring cousins. The first step in this trend is cutting down the construction of garments, staying in line with the unconstructed craze that we've seen with suits and sport coats. But to add to these efforts, designers have begun experimenting with non-traditional fabrics such as silk and parachute material to name a few; all waterproof by nature without all the added weight from treatments.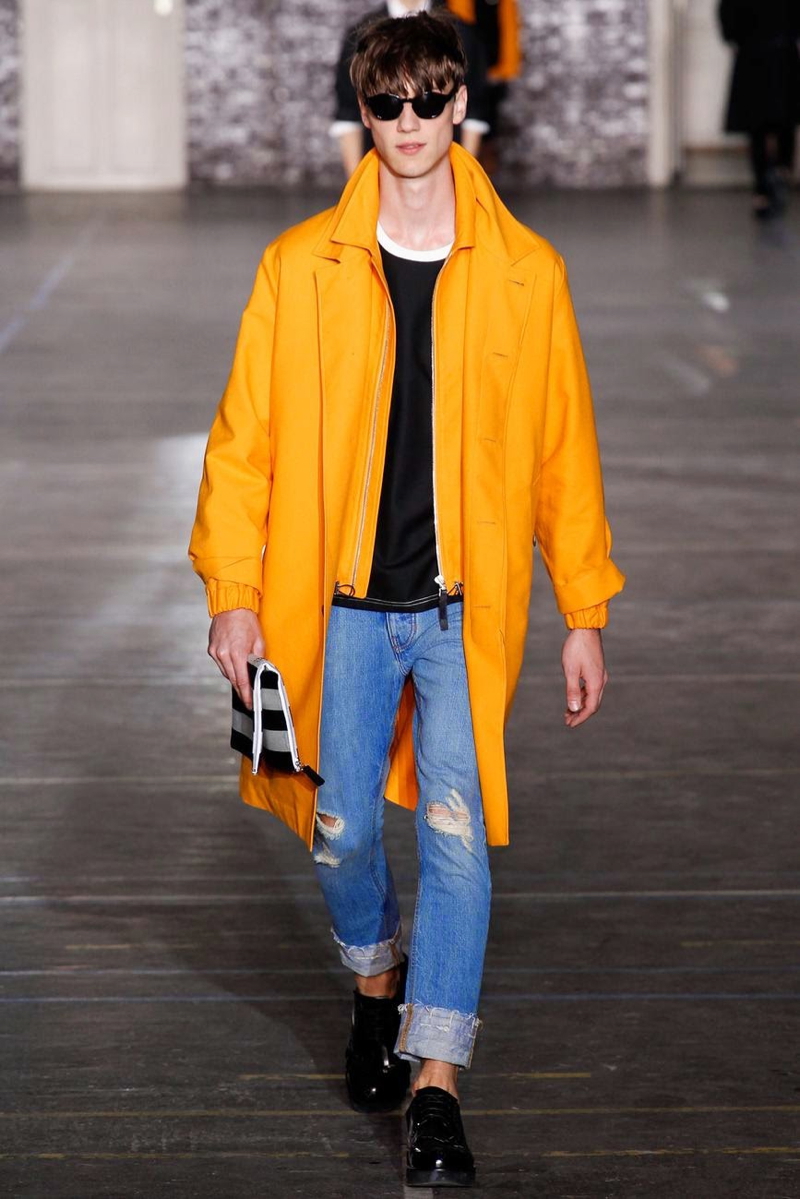 Think about the outerwear that's already in your closet, and then figure out what is missing or what needs replacing. Varsity jacket and parka already there, find a new bomber in a silky smooth suede or if that trench coat is getting a little ratty, then update to a walking coat in a lightweight denim. Easy enough, but color is key, and its important to make sure that your new piece (or pieces) can help to transition into fall with the help of some layering; shades of white will be bold, blues will be on-trend, tan will be safe, and everything in between will be nice and flashy.
Check in later tonight for some exciting new tech and next Monday for further trend insight for the coming months!