Last season,
Mid-Century style
was king, highlighting the best looks from the 50's and 60's and bringing them back to life. It would only seem logical that the next progression would follow the time line, and even though fashion can stray from the path of common sense, it stayed true for this upcoming trend.
The 1970's were an age where pattern making and blending reached critical mass, where being bold was just part of everyday life. The
high-waisted trends
from the decade before carried on into this decade and evolved into bell bottoms that were coupled with platform shoes. And where the clothing was loud and proud, so was the hair, including the facial variety, which accumulated to a beautiful peacock that was the 70's man.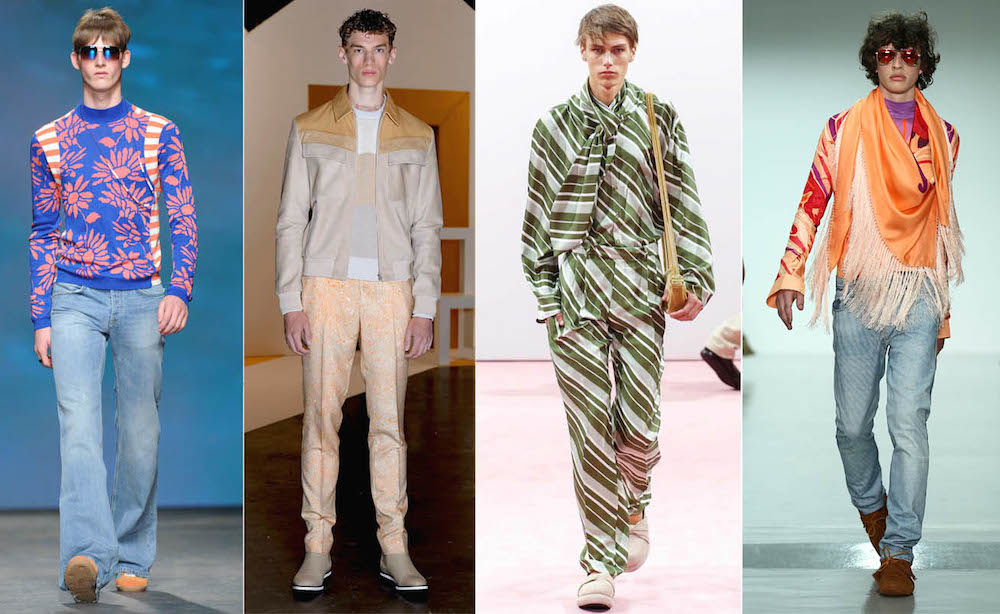 And what this all means for today's menswear world is a laissez faire attitude when it comes to assembling any outfit. Tonal play is the easiest way to capitalize on odd pattern combinations; a paisley shirt and foulard tie work seamlessly when they are a similar shade. Trendsetters have been just throwing together pieces for the past couple of months and this trend is what it has all led to, so go in head first; experiment with an existing wardrobe or revamp your existing selection with some of the new, exciting styles.
Check in tomorrow for some exciting new tech and next Monday for further fashion trend insight for the coming months!