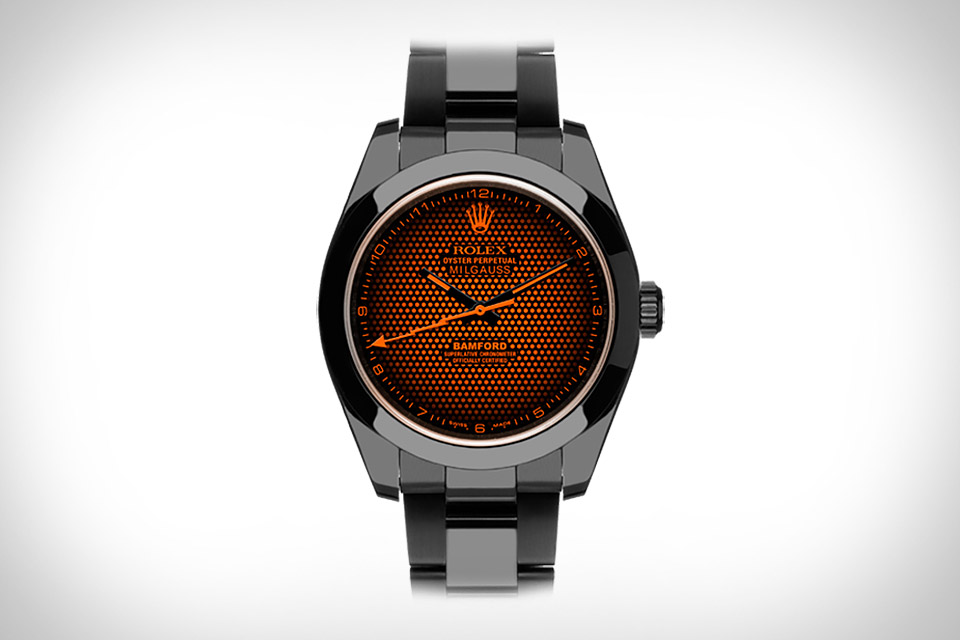 We've all seen the prototypical Rolex, the Datejust in gold with the milled bezel and the Yacht Master in its classic blue and white. There are plenty more to be mentioned, but the main theme here is that the Rolex line-up doesn't offer much in the way of innovative and novel designs that really blow your mind. But then they went and teamed up with Milgauss and Bamford to make a truly breathtaking and radical new watch. Coming in red, green, and aqua, this limited edition collaboration,
Aftershock
, provides a 3D lens effect on the face coupled with a blackened titanium encasement that will surely grab the attention of anyone, watch aficionados included.
Check in tomorrow for a style piece that needs to be in your closet and next Tuesday for more exciting tech!