Northern Migration
In the aught hours of the morning, before anyone has any business being awake, I was making my way to a 6:30am flight to New York, NY for my favorite week of the year. I made it a point to get to the city early this year so that I could go have some experiences outside of Fashion Week, making this a necessary evil (Side Note: Thank you to my lovely Uber driver, Chelsea, for taking me at such an unspeakable time). After 3 hours and a rather enjoyable experience watching the new Beauty and the Beast, I had arrived in the city! I had a smooth commute from the Queens to FiDi in a very spacious and clean cab, so all was pointing up, but then strolled into the hotel to find the head concierge and her staff flustered and out of sorts. Apparently, everyone likes to stay in the city this time of year, so the hotel had been fully booked the night prior and early check-in was a laughable concept at best; it wasn't even 11am yet and check-in wouldn't begin until 4pm. So what was initially a setback turned into quite the blessing after some investigation into what was happening in the city that day.
It just so happened that the Pinstripes were up against the Brewmeisters of Minnesota later that day. This was my first ever baseball game in New Yankee Stadium, and despite the heat, I was ecstatic to be seeing my team live for the first time in almost 20 years. There was a completely different cast in the dugout back then, but the new and improved Bronx Bombers were a thrill to watch! It was a gripping game. Chalked full of multi-run homers, ESPN Top-10 worthy defensive feats, and bases-loaded tension almost every inning. Unfortunately, a few inches on a scorched hit to right field made the difference in the Yanks winning and losing; the Brewers would take the day and the Yankees would head into the All-Star Break tied with the Rays for the 2nd seed in the AL East. After a short subway ride back downtown and a stop at the Eataly Market, I got back to the hotel well after check-in time. It was finally time to focus in on the week to come.
My first obligation of the week was on "off-broadway" show, separate from the normal New York Men's Day presentations. This presentation was what I would call an acquired taste, but it wasn't without merit, as they had done some wonderful paint work on a tuxedo jacket and featured a bomber top that had all the right things. The most important thing to remember about Fashion Week is that it is all just a big reunion for all us influencers, press, buyers, and other industry professionals, so the show may have not been great, I was still there to network and mingle. And it just so happened that I ran into my good friend from the prior year's fashion, Sheilae, who was in attendance with one of her clients and my good friend, Brawley Chisholm; some of you might know him better as Cheese from the Harlem Globetrotters. We made our way to get some lunch, but before you knew it, lunch had turned to drinks and then to dinner and then to hustling to make it to the premier event of the week in Todd Snyder. Fashion week was ready for launch and we were all ready to take it head on.
The Trends
Stripes
Stripes have always been a spring/summer staple for men, but in recent years, designers have been experimenting with different orientations, thicknesses, and color variations to give the entire genre a refreshing reboot. This year's shows again set a promising portrait of the stripe trends to come, with stripe configurations that are seemingly graphic in nature and others that pay homage to a late 80's and 90's motif (queue the Fresh Prince of Bel Air). That somewhat highlights my favorite part of this trend for next year, that the designers didn't conform to a singular stripe setting, but rather adapted stripes to portray their brand's heritage; Todd Snyder was sporty, Parke & Ronen beachy, and Theory refined.
Bold Pattern
If trends of late have been any signifier of what is to come, then patterns are just going to continue to prevail as the best way to make a statement, becoming more pronounced and even more so colorful. Florals? Of course. Punchy Patches? Yep. Heavy Branding? You know it! Anything that can be turned into some form of graphic or that can be printed on a piece of clothing can and will be done judging by the street wear I was witnessing this past week. My challenge has always been finding a way to incorporate that type of loudness into a more reserved sartorial look; it can be done, but with careful tweaks and educated styling decisions that will keep you from peacocking too much.
The Full Spectrum
Most times, a season will have a signature color that resonates with each of the collection, from Varvatos to J.Crew...this was not one of those times. Every hue in the rainbow was addressed at this fashion week! There was some commonality between most of the brands, mostly with blue shades, but that has become almost vanilla for spring/summer collections, a necessity rather than a focal point. I was most pleasantly surprised with the assortment of colorfully saturated suiting that strayed away from the airiness of lighter earth tones or classic navy and light gray. Another lively addition was the inclusion of multiple colors in one piece, again with an almost graphic aesthetic to it, that made for a resounding statement.
Lightweight Macs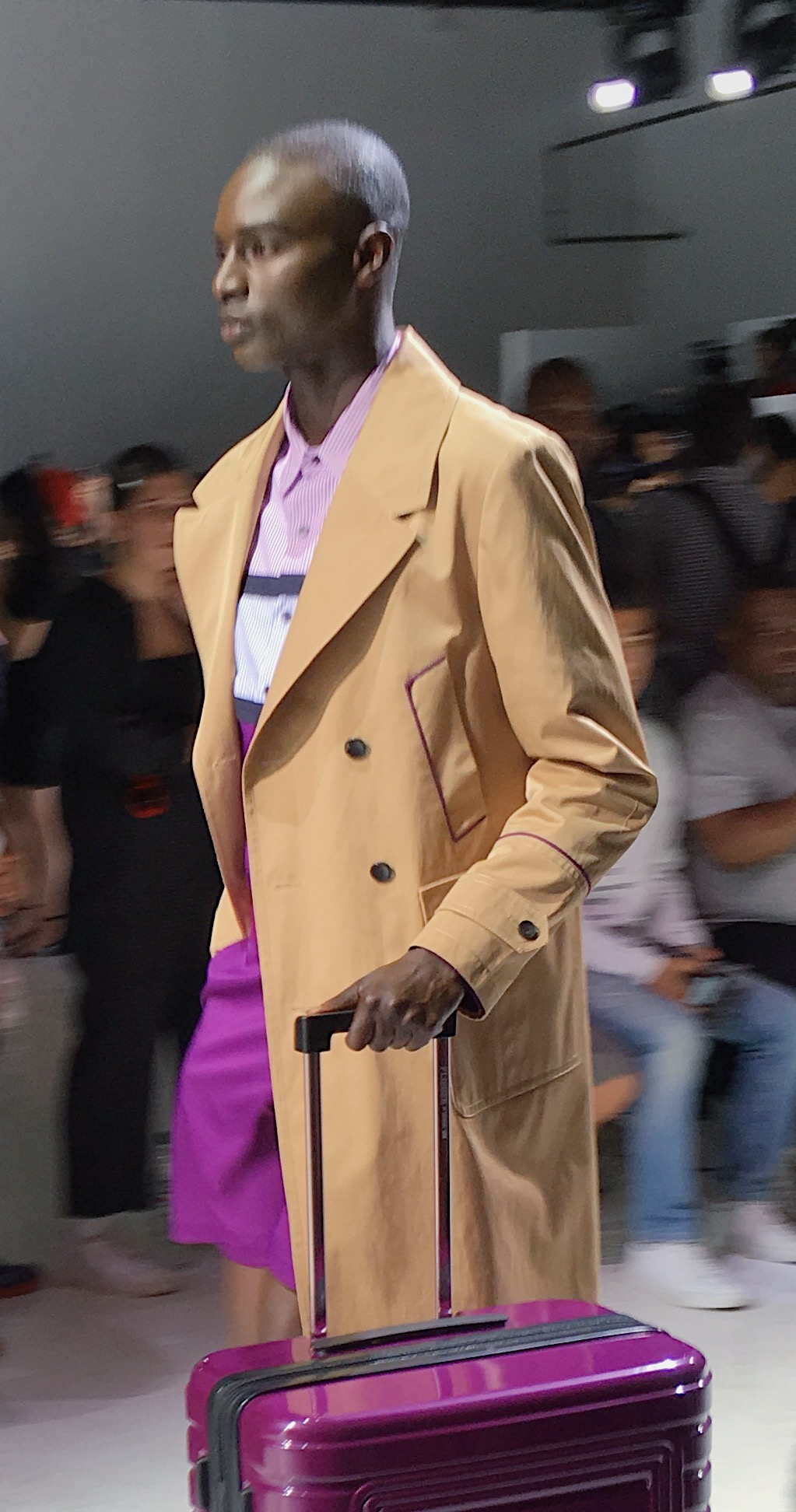 Being in Florida certainly limits my wardrobe choices during this time of year, so this trend might not be something I can truly capitalize on, but when I tell you that the outerwear from this week was something to behold, I'm not exaggerating. Most notable of the group was the Mac coat reimagined in breathable fabrics and minimalist constructions, a good go-to for the random spring shower or late night walk on the beach. There were patterns, there were unique silhouettes, there were classics, the whole cast was in attendance. And for so many of the designers to make their mac coats a focal point should be a glaring signal to start saving for one now or going to get your existing collection touched up come next March.
The Winners
Todd Snyder
There was a lot of pressure with this being the first official show of the week. Amid bigger brands like Ralph Lauren and Nautica pullings out along with the soaring success he has had since the brand's inception, Todd Snyder has become a focal point for not only NYFWM, but for American design as a whole. I have always been a fan of the vintage sportswear heritage and his brand has always had that as a cornerstone, but something about this year's show stood out from the rest. A particularly welcome addition to the collection was the unconventional use of suiting fabric and the mixing of sportswear and sartorial classics; really elevating the brands versatility while maintaining that Todd Snyder mentality.
Nick Graham
Ever since the SS17 Havana Collection show, I have been hooked on Nick Graham! This man just knows how to have a good time, in person and with the clothes that he designs. The man certainly doesn't shy away from color or pattern, and the simple twists he puts on seemingly simple things truly make the pieces recognizably his work. Two of my favorite pieces were the red rowing jacket and the royal striped dinner jacket, but the true statement of the show was the rainbow assortment of suiting. The Atlantis collection lived up to the hype as was expected and I'm already putting aside funds to pick up some of my favorites.
Parke & Ronen
Bridging the gap between modern hiker and beach body is Parke & Ronen. The collection this year had a Big Sur feel to it, incorporating earthy hues with sunset vibes, a delivery that was just at home in the sand as it was on the trail. The real winner was the variety of pattern and combination of different fabrics to create implied texture with each rig. Traditional Ikat, somber florals, edgy geometrics, and variant striping covers a little less than half of the patterns played into the entire collection; may favorite was the palm frond print denim jackets and the bleach-stained chambray pieces.
Theory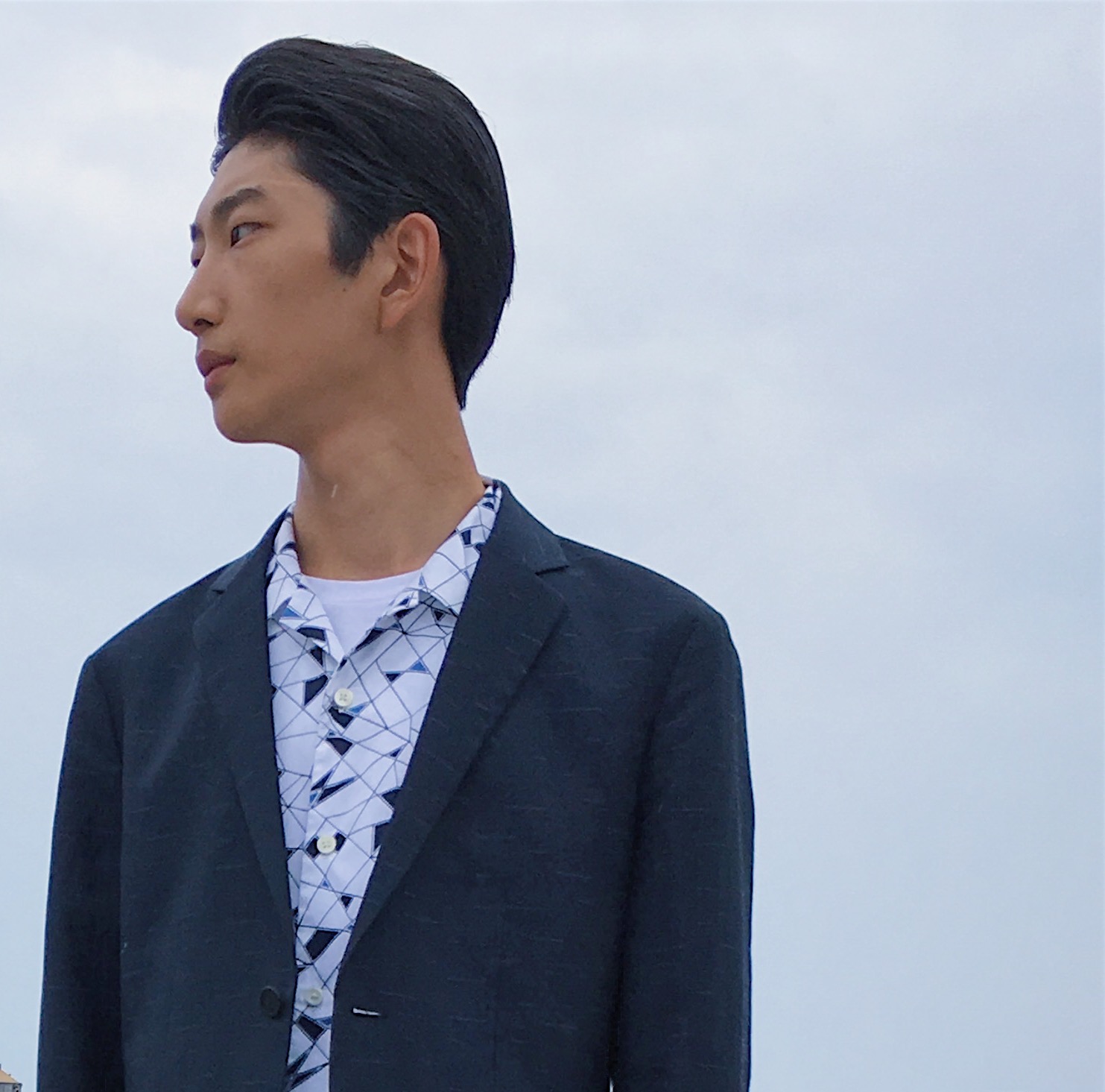 Typically known for minimalism and technical pieces, Theory turned some heads with their rooftop presentation. Color was the true highlight of the day, being that they aren't well known for straying away from grayscale and navy. Top among the new shades were sun-faded brick, deep indigo, delicate sky blue, and an enticing sand shade that worked perfectly with a suede bomber jacket from the collection that I must have! The traditional Theory silhouettes and tech threads were still present, but acted as a back drop to this refreshing twist of color.
Back to the Sunshine
As with every fashion week, the fun had to come to an end eventually. The last show on my list was Grungy Gentleman, an absolutely killer show followed by one outlandish send off party to bring NYWFM to its bitter sweet finale. Following that, I headed back to base camp and wrapped up my 10th mile of walking that day with a healthy serving of fried chicken and full-cream mac'n'cheese, the caloric, trans fat filled version of an Ambien that I needed to be primed for the flight back home; we won't talk about that experience, we'll just sum it up to bad weather and flight aren't the best of friends.
Every time I make my way to New York City, I feel a rekindling of my spirit and drive to be better than the year before, a Fashion New Years if you will. Style and fashion have become a focal point of who I am, and this blog is one of the many ways that I convey that interest to my family, friends, and followers alike. As my life around this blog changes and evolves, I look forward adapting my craft, bringing new and exciting content on a more consistent basis. I'm certainly excited for some of the projects that I already have coming up and even more so for what comes after. And as always...
Be Dapper. Be Different.